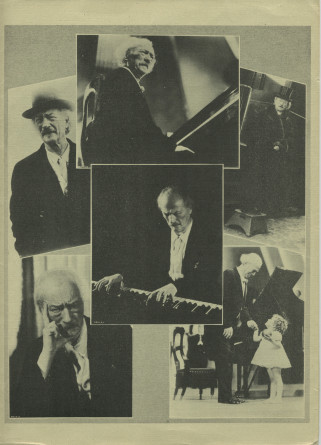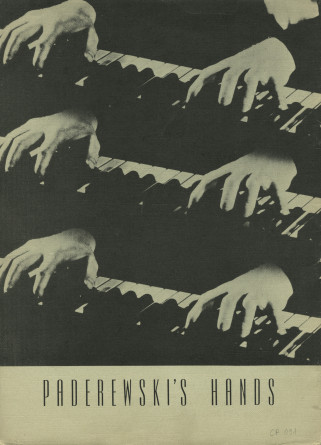 Libretto illustré et documenté du «Paderewski Twentieth American Tour Souvenir Program» [récital-souvenir de la 20e tournée américaine de Paderewski] donné le 2 avril 1939 au Shrine Auditorium de Los Angeles (Californie) (s-t)
N° d'inventaire:

AM-1939-04-02

Type:

original

Date:

2 avril 1939

Source:

coll. Musée Paderewski, Morges

Au programme: Haydn, Mozart, Beethoven (Sonate «Appassionata»), Chopin, Schubert, Wagner-Liszt. Organisation: L. E. Behymer Management. Management: NBC Artists Service. Managing Director: George Engles, RCA Bulding, New York City. Dans le libretto: nombreuses photographies, reproduction du premier récital à Los Angeles le 7 février 1896 («L. E. Behymer introducing the Young Genius Paderewski»), biographie détaillée du «Great Paderewski» («Childhood Episode», «Makes Debut in Vienna», «Paderewski, Its Statesman», «How Paderewski Livres When on Tour», «Paderewski's American Ranch and Swiss Château», «The Famous Paderewski Piano School», «Boy Walks 300 Miles to Hear Paderewski», «Paderewski as a Motion Picture Actor», «Loves the Movies», «When Paderewski Played a Hunch», «Damrosch Gives His Impressions of Paderewski», «Decorations», «Compositions», «Ignace Jan Paderewski on Victor Records») et publicités (Hollywood Music Shop, Southern California Music Company, «A renowed musician, Mr. Paderewski, talks about a world famous musical instrument, the Steinway» [représenté à Los Angeles par Barker Bros.]). Récital redonné le 9 avril 1939 à l'Exposition Auditorium de San Francisco (organisation: Peter D. Conley Management) (mauvaise copie du programme illustré et documenté – non numérisée / sous même réf.).